Phonics: Long-I Vowel Sound
Here is a collection of worksheets that can be used to teach students to recognize, read, and write words that the have long-i vowel sound.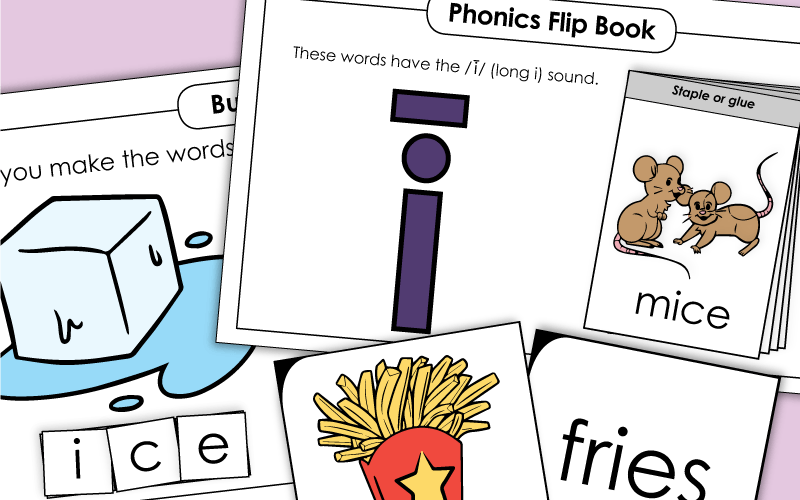 Short-I Vowel Sound
When your class is learning about the short-I vowel sound, these printable worksheets will be perfect for your lessons!
Long-I and Short-I (Mixed)
These phonics worksheets will help your students find the differences between words that have a short-I and long-I vowel sound.
Full List of Phonics Topics
This is a link to our main phonics page. From here you'll be able to navigate through thousands of phonics printables. Main topics include word families, phonemic awareness, short vowels, long vowels, r-controlled vowels, blends, digraphs, and diphthongs.