Phonics & Phonemic Awareness: Short I
This page contains phonics worksheets and printables for teaching students about the short-i vowel sounds.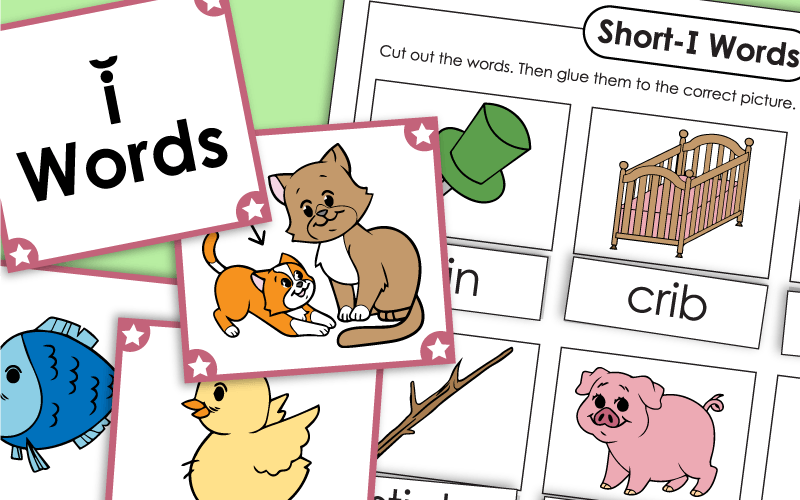 Phonics: Consonants (Basic)
Basic phonics printable activities for basic consonant sounds; Recommended for emergent readers in Kindergarten, 1st Grade, and 2nd Grade.
Phonics: Vowels (Basic)
Basic phonics worksheets and card sorts with long and short vowel sounds; Recommended for students in Kindergarten, 1st, and 2nd Grades
Phonics: Vowels (Advanced)
More difficult vowel worksheets for older students in 2nd,3rd, and 4th grades. Worksheets require basic reading skills.
Index of Word Family Units
Find any of our numerous word family units from this complete listing on this page.
Printing Letters
Students can practice printing letters with these manuscript worksheets.
Dolch Sight Words
Printables for teaching 220 basic sight words.