On this page you'll find a large selection of worksheets, activities, and games for teaching students to read and write words with the long-a vowel sound.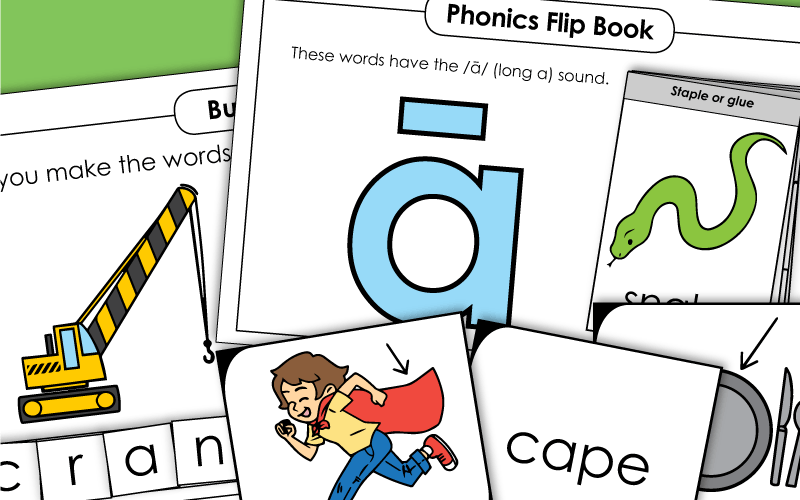 Short-A Vowel Sound
This link will take you to a page with all sorts of worksheets and activities highlighting words with a short-A vowel sound.
Long-A and Short-A (Mixed)
This phonics unit involves both short-A and long-A words. There are coloring worksheets, cut-and-glue worksheets, a listening activity, and more.
Full List of Phonics Topics
Here is our main phonics index page. From here you can navigate through thousands of phonics worksheets. These include long vowels, short vowels, digraphs, blends, diphthongs, r-controlled vowels, word families, and more.