This page contains phonics worksheets and printables for teaching students about the short a vowel sound. Most worksheets on this page align with Common Core Standards CCSS.RF.2.3.a.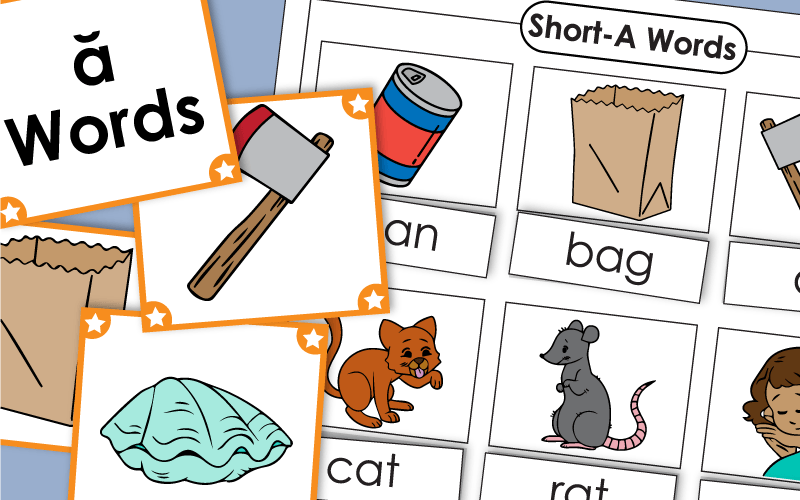 Long-A Vowel Sound Worksheets
This link has many printable worksheets to choose from for your students to learn about words with a long-A vowel sound. There are coloring worksheets, cut-and-glue activities, word wheels, writing activities, etc.
Mixed Long-A and Short-A Worksheets
The printable worksheets in this unit have both short-A and long-A words in all of the worksheets so students learn to differentiate between the sounds. Try the cut-and-glue word sort activity, the horizontal word hunt, or listen-and-circle worksheets.
Word Family Worksheets
Check out our many word family units on this page. Includes: -ack, -ain, -am, -aw, -ed, -end, -ice, -ine, -oat, -ore, -un, and more.
Full Phonics Listing
This page has a huge list of all of our phonics unit all in one place. We have word family units, sight word units, word patterns, vowel digraphs and diphthongs, blends, and much, much, more!