These printables feature words with the r-controlled vowel sound made by the letters -ar.  Sometimes teachers informally referred to r-controlled vowel sounds as "Bossy R" sounds.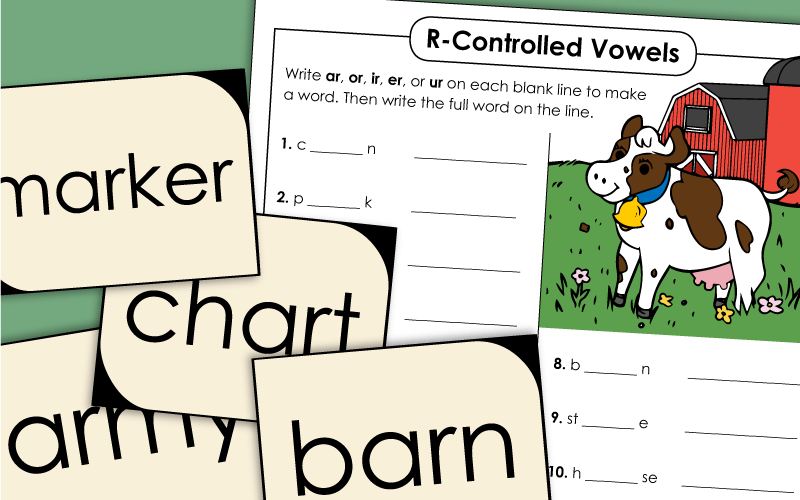 Use the /ar/ words from the box to complete each sentence.  The word box includes farm, car, art, park, and shark.
1st Grade
Sort the words with bossy-r (ar) into two groups, depending on the number of syllables each word has.
1st Grade
Read about a family who gets in a car, goes too far, and follows a star.
Kindergarten to 2nd Grade
Search for hidden /ar/ words in the puzzle. The word box includes barn, cart, smart, start, mark and yarn.
1st Grade
Choose the correct word pair to make a word. Choose from ar, er, ir, or, and ur.
2nd and 3rd Grades
Spelling Unit: /ar/ Words
This first grade spelling unit has a word list and over a dozen worksheets. Words include car, park, start, hard, and mark.
Phonics Worksheets
Here's a complete overview of our phonics worksheets.
Dolch Sight Words
Learn to read basic sight words quickly and accurately with these printables.