Use these flash cards and word wheels to practice, learn, and review basic Dolch sight words.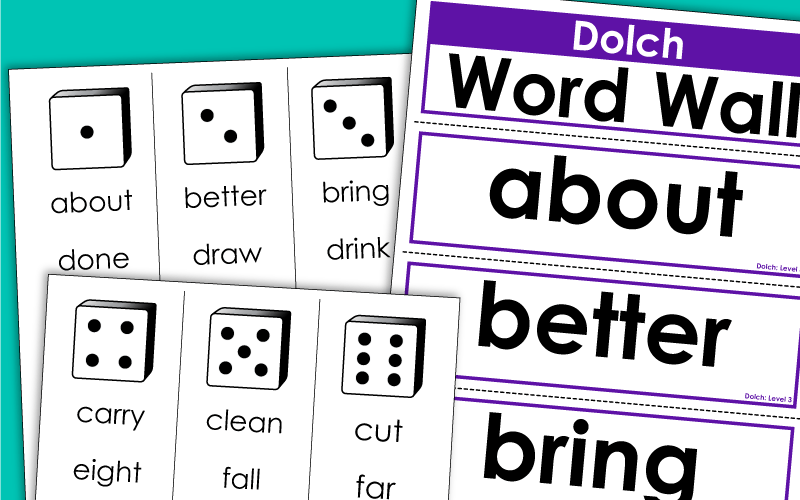 Fry Instant Sight Words
As an alternative to Dolch words, you may want to try the Fry Instant sight word lists. We have word wheels, checklists, and worksheets for the Fry word lists.
Phonics Worksheets
Learn the sounds made by consonants, vowels, diphthongs, digraphs, and blends. Our phonics page includes word and pictures sorts, games, and worksheets.
Mini-Books for Early Readers
Printable mini-books for early readers.
Handwriting Worksheets
Manuscript-printing practice for students; Worksheets for each uppercase and lowercase letter of the alphabet.
Counting Worksheets
Worksheets for counting and number recognition skills up to 20.