Use these worksheets to practice multiplying decimal factors together.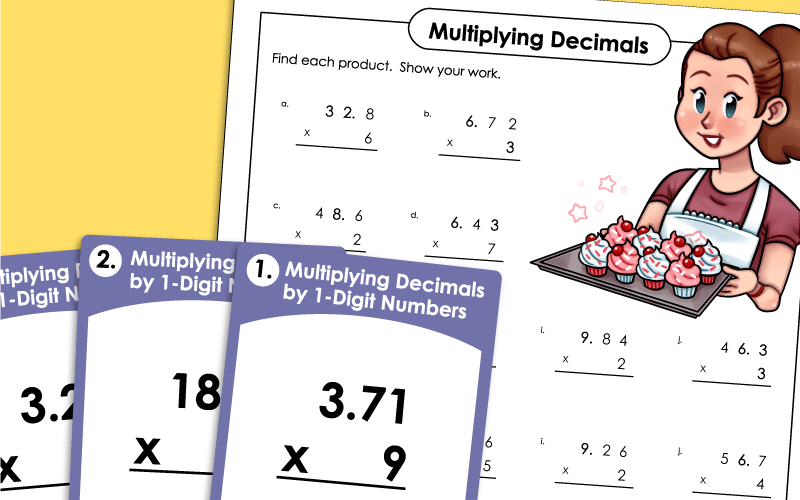 Multiply each decimal by 10; 100; 1000; 10,000; etc. (examples: 3.4x100, 5.671x10,000)
5th and 6th Grades
Find the products by multiplying decimals by 10, 100 and 1,000.
4th through 6th Grades
Students will find the missing factor or product for each decimal multiplication problem.
4th through 6th Grades
Dividing Decimals
This page has lots of worksheets for teaching decimal division.
Decimal Addition & Subtraction
Add and subtract pairs of decimal numbers.