Phonics Worksheets: Long and Short Vowels
Phonics worksheets for teachers and homeschool families.  These worksheets contain activities that will help your students master long and short vowel sounds.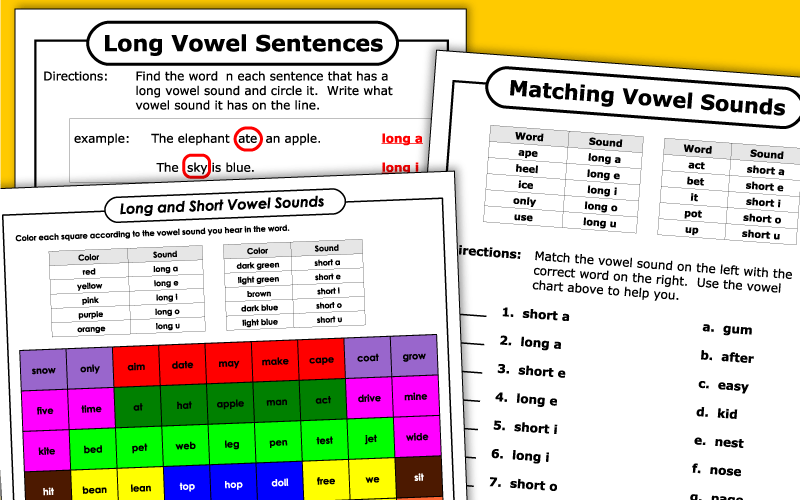 Place words with long vowel sounds in one column and words with short vowel sounds in another.
1st and 2nd Grades
More Phonics Worksheets
STW has thousands of phonics worksheets, covering individual vowel and consonant sounds, blends, digraphs, diphthongs, and more.