Least Common Denominator - LCD
This page has printable worksheets on finding the Least Common Denominator, LCD, or Lowest Common Denominator.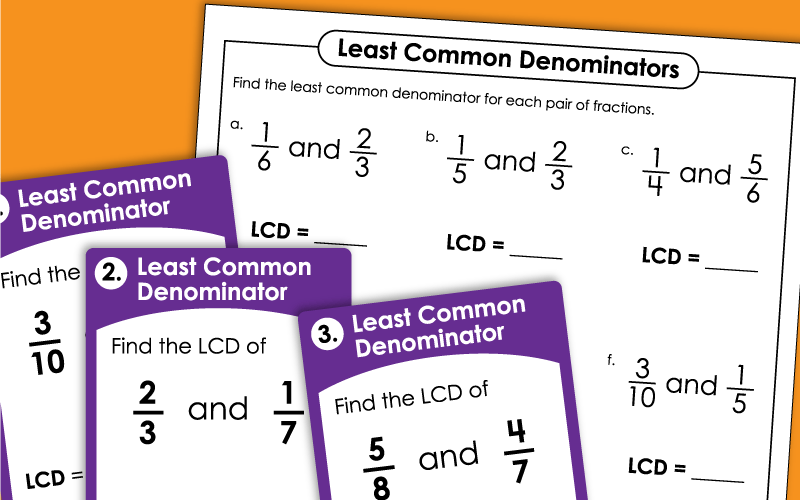 Calculate the least common denominator for each pair of fractions. This worksheet has 9 problems.
4th and 5th Grades
This file contains 30 task cards (4 per page). Each one has 2 fractions on it. Students find the LCD.
4th and 5th Grades