Adding Fractions & Mixed Numbers
Worksheets for practicing addition of fractions.  Includes adding fractions with the same denominator (easy) and addition with unlike denominators (harder).  There are also worksheets for adding mixed numbers.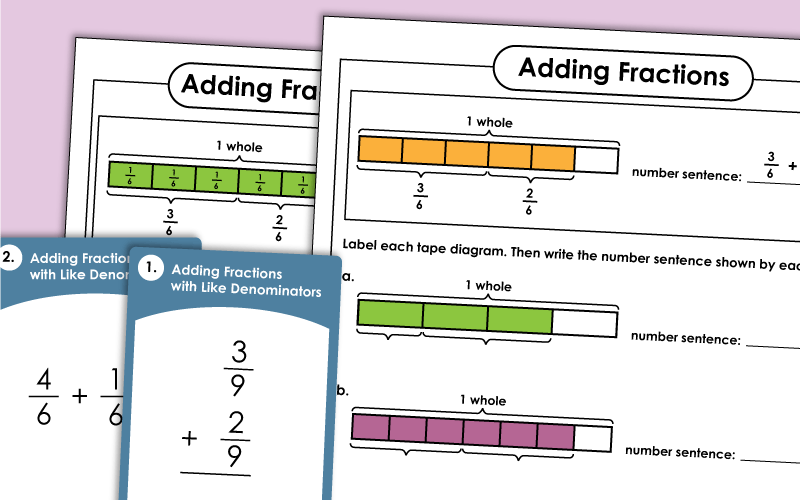 Subtracting Fractions
This page has worksheets on subtracting fractions and mixed numbers. Includes like and unlike denominators.
Fraction Worksheets
Worksheets for teaching basic fractions, equivalent fractions, simplifying fractions, comparing fractions, and ordering fractions. There are also worksheets on addition, subtraction, multiplication, and division of fractions.