Least Common Multiple - LCM
Use these worksheets when teaching students to calculate the least common multiple, or LCM, of a group of numbers.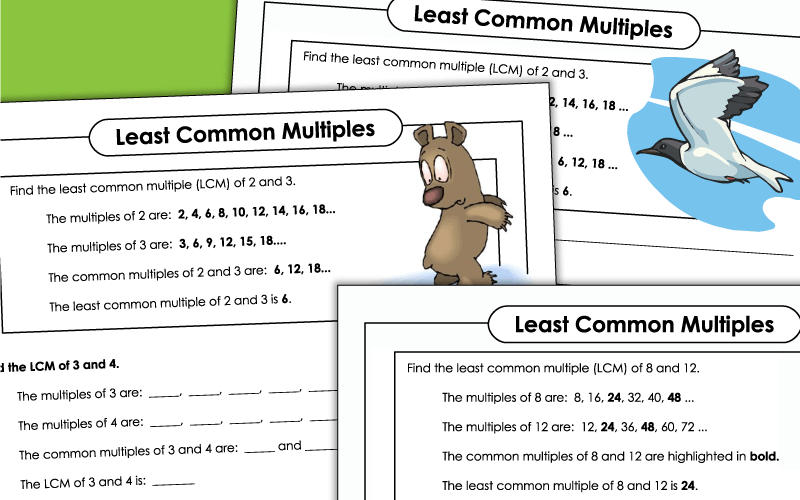 Find the LCM for each set of three of numbers.
4th through 6th Grades
Factors and GCF
Factor tree worksheets and greatest common factor
Multiples
On these printable worksheets, students will identify multiples of the given numbers.
Fraction Worksheets (Advanced)
Simplifying fractions, equivalent fractions, and comparing fractions
Multiplication Worksheets
Games and worksheets that teach basic multiplication facts