Below you'll find a selection of printable Halloween-themed math worksheets and activities for elementary-aged students. Topics include: counting, addition, subtraction, multiplication, division, time, place value, graphing on coordinate grids, and fractions.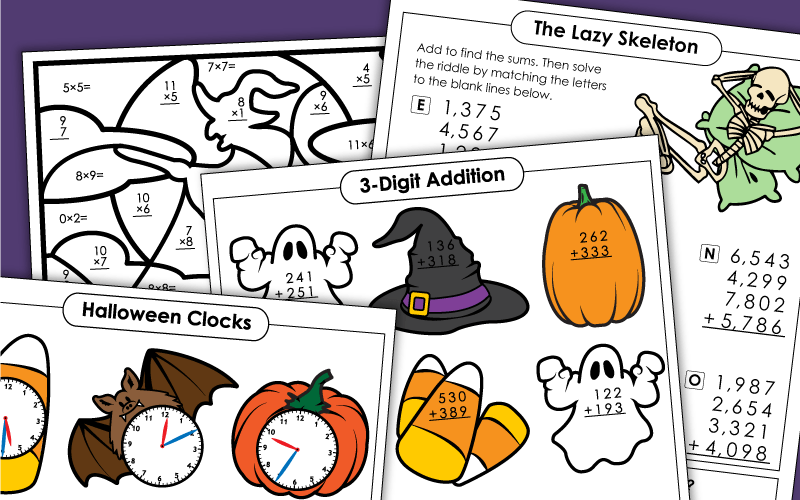 More Halloween Worksheets
This index page will link you to Halloween reading & writing worksheets, Halloween puzzles and classroom games, Halloween coloring pages, and much more!