Printable worksheets for teaching weather, cloud types, water cycle, hurricanes, waterspouts, and more.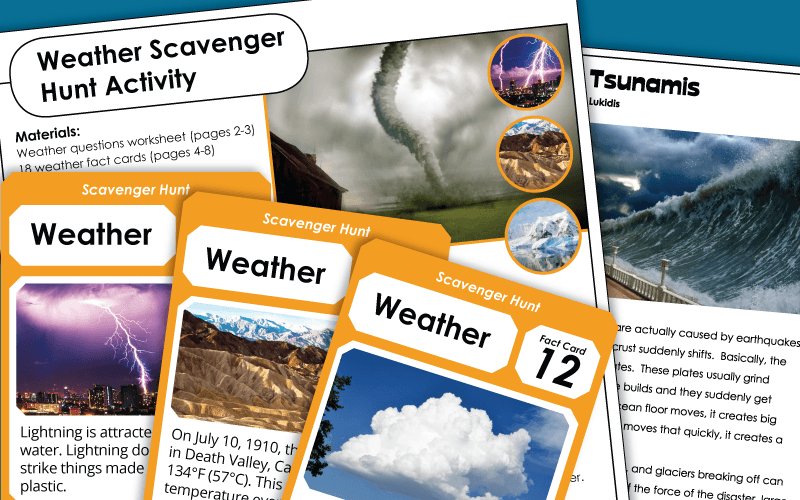 Search the classroom to find the interesting weather facts.
2nd through 4th Grades
Students will have fun reviewing weather words by solving this word search puzzle. Weather words included in this puzzle are: thunder, sleet, hurricane, foggy, and cloudy.
3rd through 6th Grades
Addition and subtraction word problems with a winter weather theme.
3rd through 5th Grades
Make your way through this maze by connecting letters to spell out weather-related words.
2nd through 4th Grades
For younger students - show the weather on the daily weather chart.  Black and white version.
Color version of the daily weather chart
A fun song that teaches students about cirrus, cumulus, nimbus, and stratus clouds (tune: "Farmer in the Dell")
Reading Thermometers (Temperature) Worksheets
Practice reading thermometers with Celsius and Fahrenheit temperatures.