United States Constitution
Use this printable reading comprehension passages and worksheets to learn about the United States Constitution and the Bill of Rights.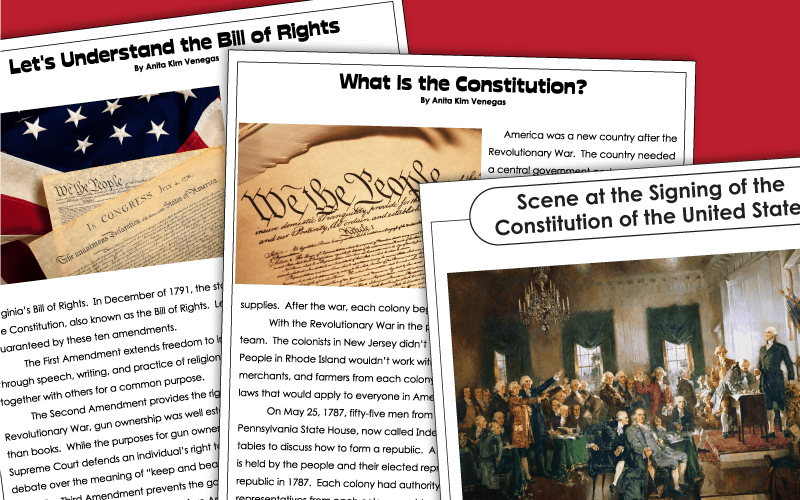 This worksheet shows Howard Chandler Christy's famous painting of the signing of the U.S. Constitution. Students can use information from the picture and their own research or facts they've learned in class to answer the questions.
4th through 6th Grades
This article explains the United States' Constitution at an introductory level. Includes a non-fiction passage, reading comprehension questions, a vocabulary activity, and a writing assignment.
5th through 8th Grades
Here's a reading comprehension passage that explains the Bill of Rights at an introductory level.
5th through 8th Grades
Colonial America
Our Colonial America page has printable maps, worksheets, and activities for learning about the 13 American colonies.
Social Studies Worksheets
This page has links to our entire selection of social studies printables. Topics include maps, explorers, landforms, communities, and more.
Penelope Peabody: Lost in the USA
Penelope Peabody keeps getting lost! Students look for clues in what she has to say about her location to determine which state she's in.