Printable practice worksheets to help you teach and review symmetry.  Includes worksheets the require students to draw lines of symmetry, determine which pictures are symmetrical, and design symmetrical illustrations.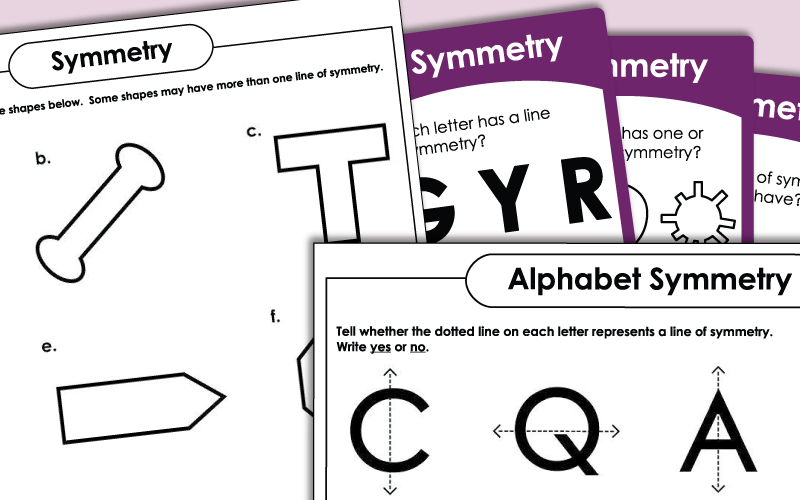 Draw lines of symmetry of the capital letters.  Draw the second half of the symmetrical letters.
3rd through 5th Grades
Color the pattern so that it makes a symmetrical design.
3rd through 5th Grades
Examine the folded pictures and tell which shape you'll see when the paper is unfolded.
4th and 5th Grades
Add the lengths of the sides to find the perimeter of these symmetrical polygons. Requires advanced multiplication.
3rd through 5th Grades
Geometry Worksheets
Learn about lines, angles, polygons, solid shapes, circles, and more!
Time Worksheets
Practice reading clocks and telling time.
Rounding Worksheets
Round numbers to the nearest ten, hundred, and thousand.