Sudoku puzzle for kids and beginners. These puzzles are great for classroom teachers who like to put out logic puzzles and brain teasers for the kids who finish early. This page includes five tutorial worksheets that can teach you how to do sudoku puzzles. There are also printable puzzles for kids.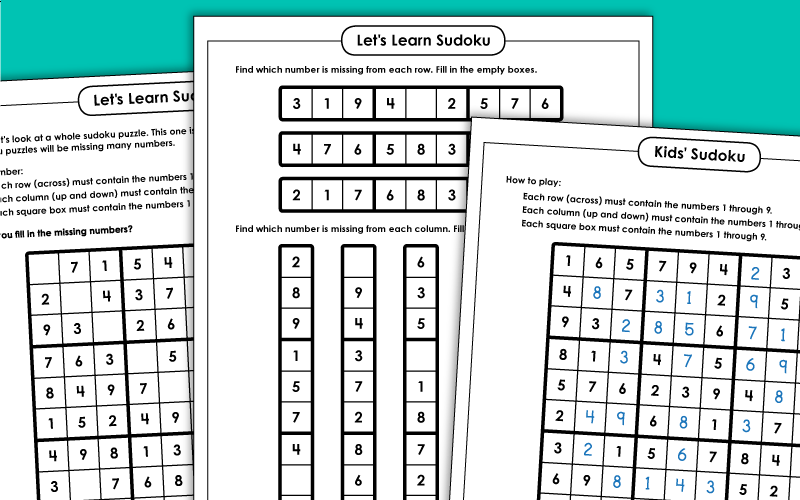 (Level A: Piece of Cake) Easy, printable sudoku puzzle for kids and beginners.
(Level A: Easy Cheesy) Simple, printable puzzle for kids.
(Level A: No Problem!) Nice and easy sudoku for kids to solve.
(Level B: Getting Tricky) For students who have mastered the super-easy "level a" sudokus.
(Level B: You can handle it!) Sudoku puzzles is at an easy-medium level.
When solving sudoku puzzles becomes too easy, try making your own on this blank grid.
Brain Teasers
Challenge your students and building critical thinking skills with these brain teaser worksheets.
Classroom Scavenger Hunts
In this game, students search for educational facts hidden around the classroom.