Subtraction: 2-Digit (With Regrouping/Borrowing)
On this page you'll find a variety of activities for teaching 2-digit subtraction. In addition to traditional worksheets, you can download math card games, math riddle puzzles, and task cards.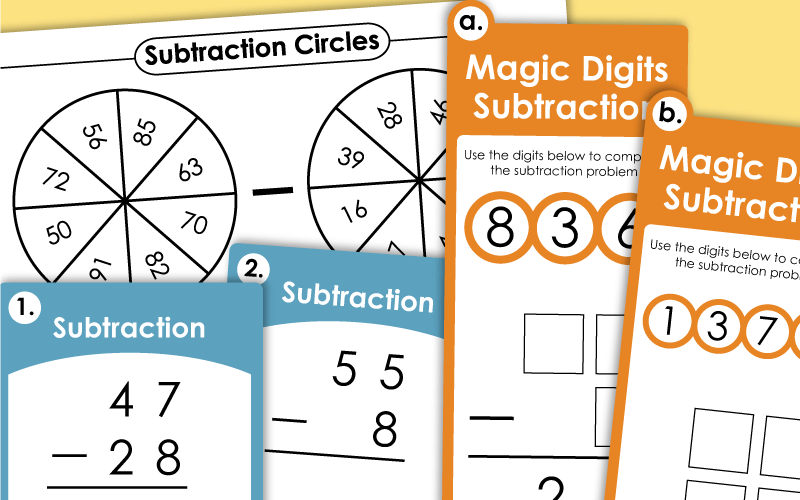 This PDF file has a class set of task cards. Use them to play math games, in your math learning center, or as part of your lesson with your document camera. You could also laminate these cards and kids can solve problems with dry-erase markers.
2nd and 3rd Grades
In this card game, students solve a series of 2-digit subtraction problems.
1st and 2nd Grades
Students are given four digits. They must place them in the squares correctly to make the given difference. This game has 12 task cards and a student answer page.
3rd and 4th Grades
Subtraction Worksheet Generator
Make customized subtraction worksheets! Select the number of digits you'd like in each part of your problems. Also determine whether you'd like horizontal or vertical math problems.
More Subtraction Worksheets
Looking for more single-digit or multi-digit subtraction worksheets? This page will help you find what you're looking for.
More Math Printables
This is our math index page. Jump to addition, subtraction, counting money, telling times, geometry, and hundreds of other topics.