Special Number Worksheets
This page has special number worksheets for 1, 2, 3, 4, and 5-digit numbers. For each number, students determine whether the special number is odd or even, state the values of each digit, and write the number in expanded form.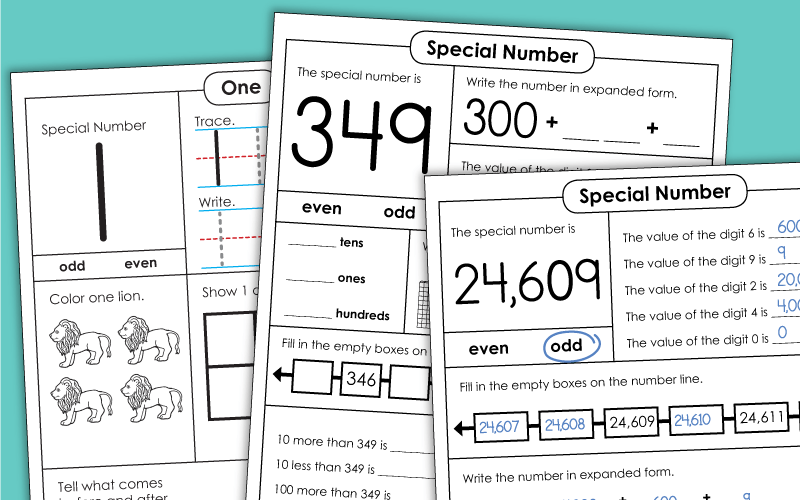 Place Value Worksheets
Navigate to resources for teaching place value of 2, 3, 4, 5, 6, and 7-digit numbers. Includes classroom games, fun activities, and worksheets.
Numbers and Counting (Up to 30)
Trace and print numbers, and basic counting up to 10, 20, and 30.