These worksheets are great tools for teaching kids to count by 5s.  Count five, ten, fifteen, twenty, twenty-five, and so on.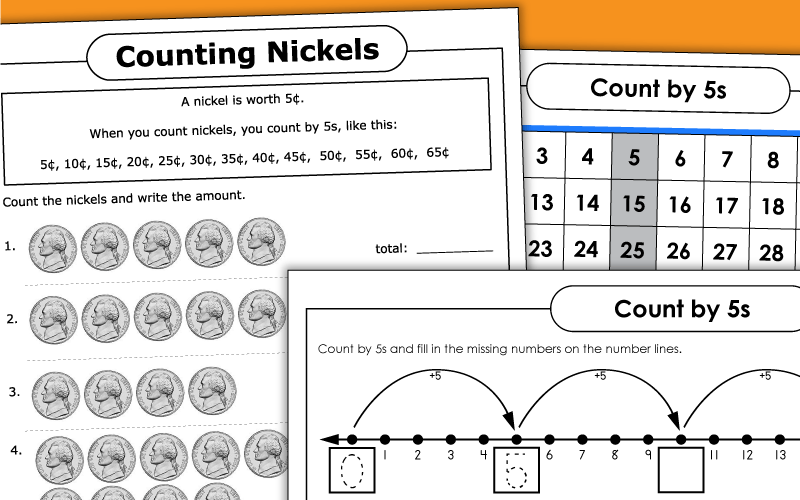 This page contains a series of word problem questions about skip counting by 5s.
Kindergarten to 3rd Grade
Challenge your students to count by 5s with this printable skip counting worksheet.
Kindergarten to 3rd Grade
Skip count by 5s in order to complete each section of the caterpillar.
Kindergarten to 2nd Grade
Color in every fifth number of this hundreds chart.  Do you see a pattern?
1st through 3rd Grades
Connect the dots as you skip count by 5s, from 0 to 100. The finish picture is an elephant.
1st through 3rd Grades
More Skip Counting Worksheets
Skip count by 2s, 3s, 4s, 5s, and 10s.
Hundreds Charts
When teaching place value and counting skills, these hundreds charts can be very helpful.
Counting Worksheets
Teach students to count forwards and backwards with these counting worksheets. They feature two, three, and four digit numbers.
Counting Up to 20 (Very Basic)
If your students are still learning the most basic counting skills, these 'one through twenty' worksheets should be able to help.