Printable worksheets for counting 2, 3, and 4-digit numbers.  Includes counting on, counting backwards, and number line counting.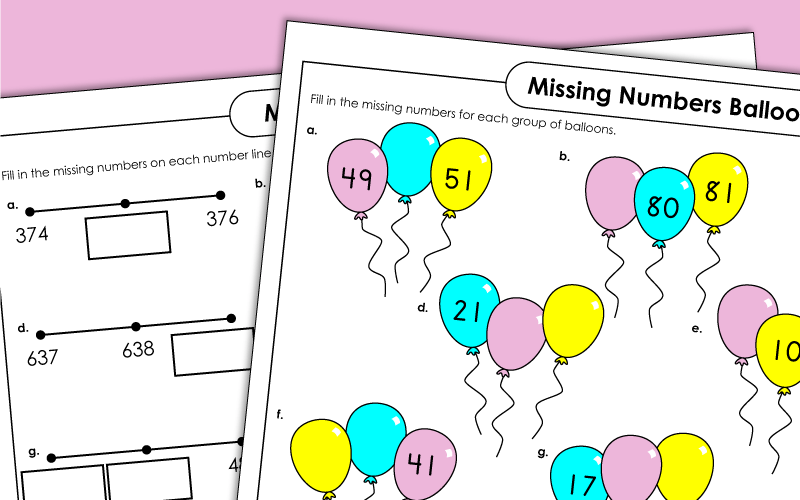 Students are given a number. They must add 1, 10, and 100 to the number. They must also subtract 1, 10, and 100.
2nd through 4th Grades
Complete the number lines by filling in the missing numbers on each set of balloons.
2nd through 4th Grades
Counting up 10, 20, or 30
Looking for more basic counting worksheets?  This page has worksheets for teaching students to count up to 20.
Hundreds Charts
A whole page of super teacher worksheets dedicated to hundreds charts, ninety-nine charts, and place value charts.
Color by Number Worksheets
Simple color-by-number mystery pictures for students of any age.
Place Value Worksheets
Worksheets for teaching two-digit through seven-digit place value skills.