With these worksheets, students will learn to skip count by 3s.  Count 3, 6, 9, 12, 15, and so on.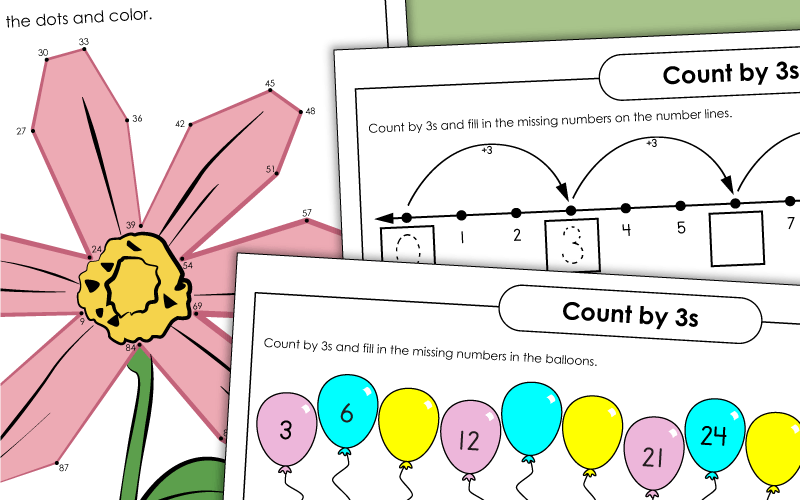 Answer the word problem questions about counting by 3s.
1st through 3rd Grades
Fill in each section of the caterpillar by skip counting by 3s.
1st through 3rd Grades
Count by threes on the hundreds chart.  Color every third number.
Kindergarten to 3rd Grade
More Skip Counting Worksheets
Are you looking for skip counting by 2s, 5s, 10s, or 4s? Check out the full skip count index page.
Counting Worksheets
These counting worksheets feature larger numbers with two or three digits.
Counting up to 20 (Very Basic)
Learn the most basic number recognition and counting skills with these 'counting up to 20' worksheets.
Odd and Even Worksheets
Review the differences between even numbers and odd numbers.
Hundreds Chart
If you're looking for hundreds charts, 99s charts, or hundreds chart puzzles, this is the page for you.