Use these worksheets to teach kids to count by 25s.  Twenty-five, fifty, seventy-five, one hundred, one hundred twenty-five, and so on.  When you know how to count by 25s, counting money is a piece of cake.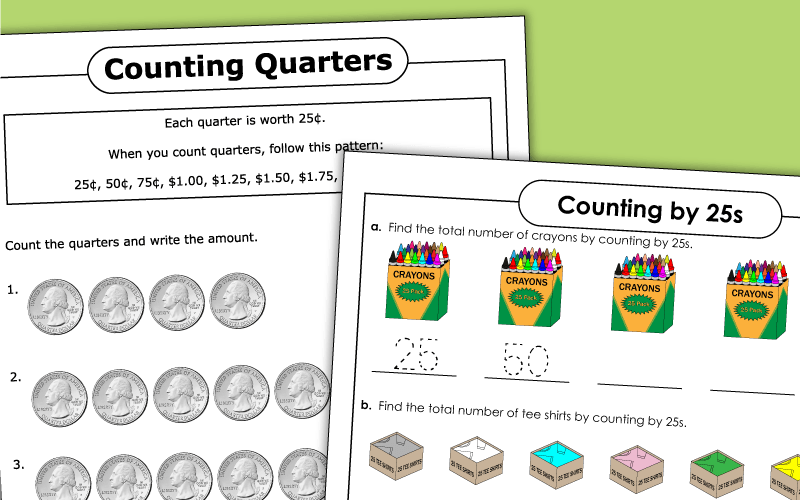 This cute rocket will travel through space to get to the star by counting by 25s. (25 - 250)
Kindergarten to 2nd Grade
These seven questions will review 'counting by 25s'.
2nd and 3rd Grades
Write numbers on the balloons - and try not to pop them!  Count by twenty-fives all the way up to six hundred.
1st through 3rd Grades
More Skip Counting Worksheets
Here's the full index of skip counting worksheets. Practice counting by twos, fours, threes, and fives.
Hundreds Chart
Try the 'hundreds chart games' if you're teaching students to count by tens.
Counting Worksheets
Count single, double, and triple digit numbers on this worksheet.
Counting to 20 (Very Basic)
S.T.W.'s most basic counting printables can be found on out 'Counting To 20' page.