Place Value: 4 Digits (Thousands)
Below you'll find many printable worksheets and lessons for reviewing 4-digit place value with your students. Practice writing numbers in expanded notation, ordering from greatest to least, counting base-10 place value blocks, and more.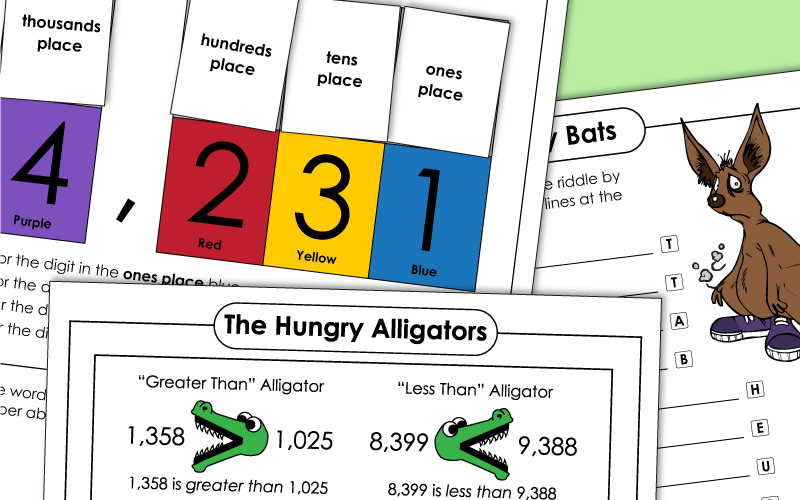 5-Digit Place Value
Use these worksheets and activities if you're teaching students how to read and write 5-digit numbers.