Pi Day Worksheets - March 14th (3.14)
Everyone loves pi - and we enjoy celebrating the most delicious number of all every year on March 14 (3.14).  The worksheets on this page can be used to teach students about the number pi.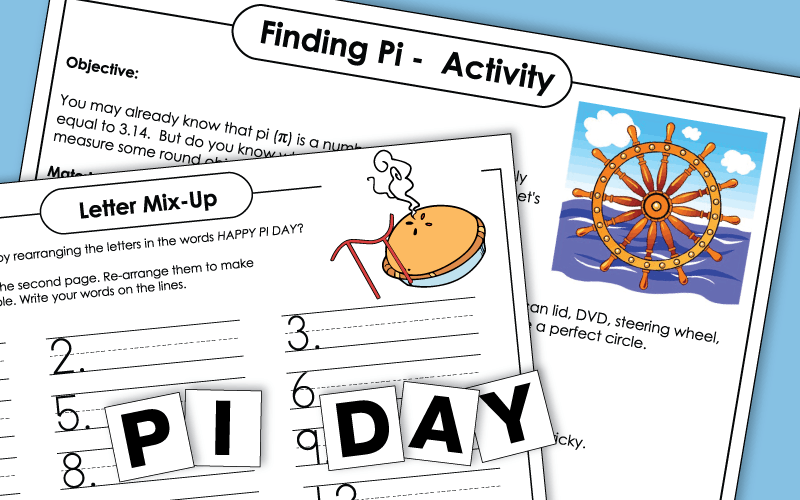 Circle Worksheets (Circumference, Radius, and Diameter)
Teach your students to determine the radius, diameter, and circumference of a circle with these worksheets.
Holiday Worksheets
Would you like to see the complete index of holiday worksheets available on S.T.W.? We have worksheets for Christmas, Valentine's Day, Presidents' Day, and almost every other holiday you can imagine.