Use these phonics printables to teach students to read, say, and write words with the /wh/ sound.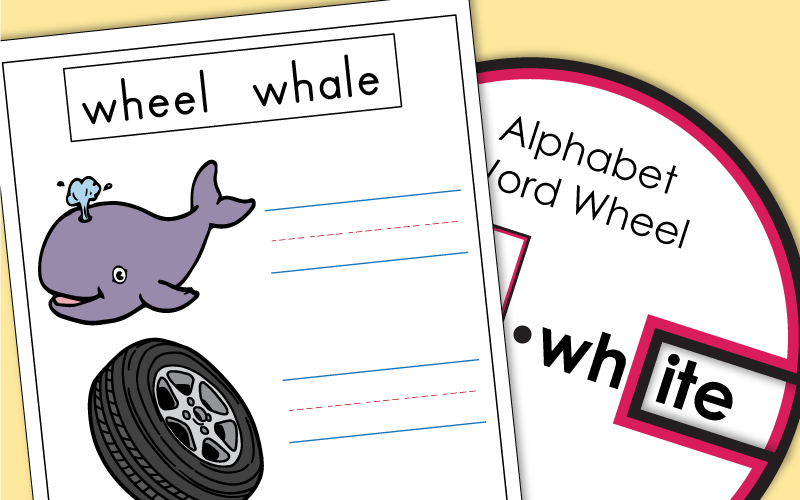 Spin the wheel to make the words who, what, where, when, which, and wheel.
Kindergarten to 2nd Grade
Write and color the words wheel and whale.
1st Grade
Phonics Worksheets
Link to all of our phonics worksheets sections from this page.
Mini-Books
These 8-page mini books make learning letters and phonics fun for kids!
Dolch Sight Words
Build reading speed by practicing basic sight words.