Three-Letter Consonant Blend: STR
These worksheets feature words with the three-letter consonant blend STR.  Students will learn to read words like strange, street, straw, stripe, and strap.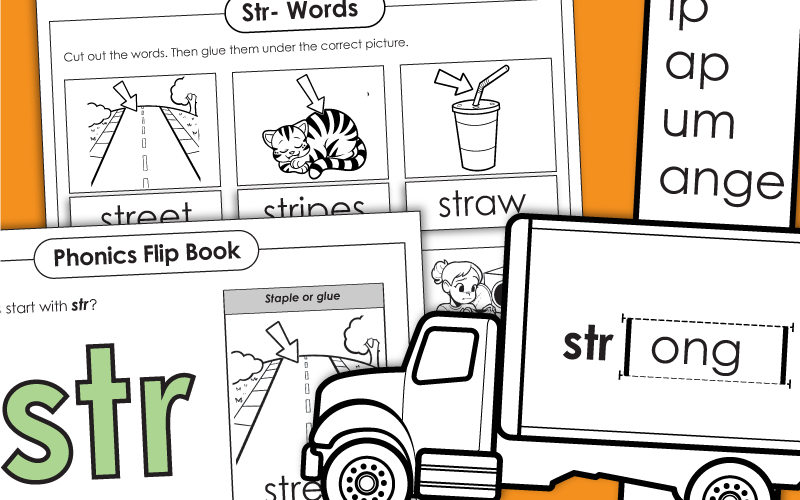 Choose an STR word from the box to complete each sentence.  Words include strap, straw, stripes, street, and streak.
1st Grade
Copy the STR words, such as straw, street, stray, strap, and stream.
1st Grade
Look for /str/ blends hidden in the word search puzzle.  Words include streak, strap, strong, straw, and stripe.
1st Grade
Phonics Worksheets
The phonics worksheet index can be found on this here.