Phonics: Long-E and Short-E (Mixed)
The printables on this page require students to differentiate between the long-e and short-e vowel sounds. Most activities align with Common Core Standard CCSS.RF.1.2a and CCSS.RF.2.3a.
Each file has both short and long vowel sounds. If you're looking for worksheets on short-e only, please jump to our short-e page. If you're looking for long-e only, please jump to our long-e page.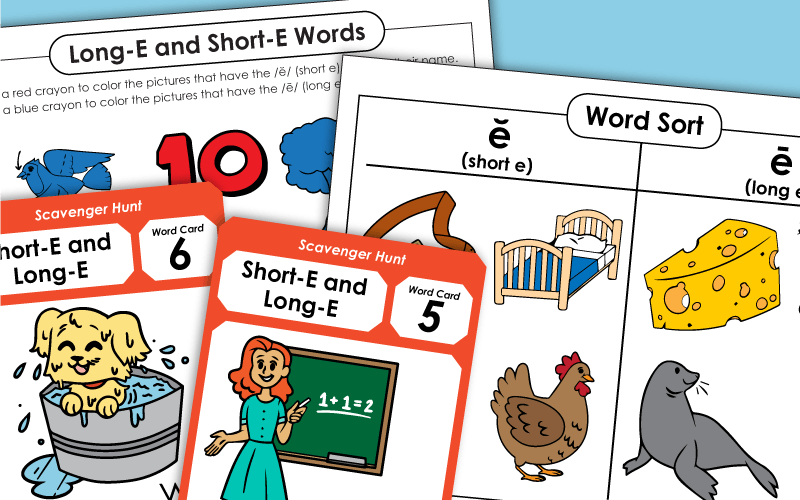 Short-E Printables
This page has games and activities for learning only the short-e sound.
Long-E Printables
Here you'll find worksheets for teaching only the long-e vowel sound.
Full List of Phonics Topics
This page has links to scores of phonics topics, including long vowel sounds, short vowel sounds, blends, and digraphs, diphthongs.