This page contains a variety of phonics worksheets and printables for teaching students about the short e vowel sound.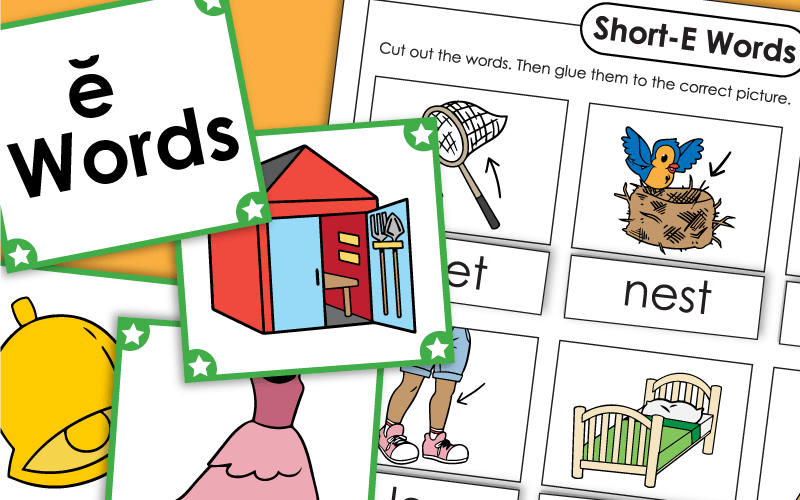 Phonics: Consonants (Basic)
Basic phonics worksheets and sorting activities with beginning and ending consonant sounds; Recommended for Kindergarten, First Grade, and Second Grade
Phonics: Vowels (Basic)
Basic phonics printables with long and short vowel sounds; Specially designed for students in Kindergarten 1st grade, and 2nd Grade.
Phonics: Vowels (Advanced)
More challenging vowel worksheets for older students in 2nd,3rd, and 4th grades.
Word Family Worksheets
This page leads you to an index of all of our word family units. Each unit is loaded with all kinds of printable worksheets and activities.
Printing Letters
Printing (manuscript) worksheets for each letter of the alphabet.
Dolch Sight Words
Printable flash cards and word wheels for the two-hundred twenty Dolch sight words.