Vowel Diphthongs: ow and ou
With these printable worksheets, you'll be able to teach students the different ways to spell the /ow/ sound, as in cloud and clown.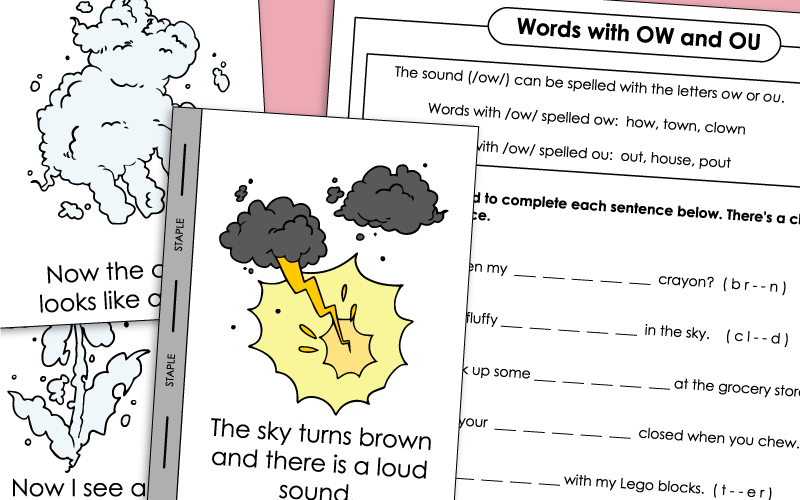 Phonics Worksheets
Connect to all of our phonics worksheets pages.
Mini-Books
Phonics is fun when you read these mini-books with your students.
Dolch Sight Words
Learn sight words with worksheets, flashcards, checklists, and word wheels.