The printable phonics worksheets on this page were designed to help you teach students to read words with the short and long oo sounds. The letters oo can make two sounds. The short oo sound can be heard in the word book. The long oo sound can be heard in the word boot.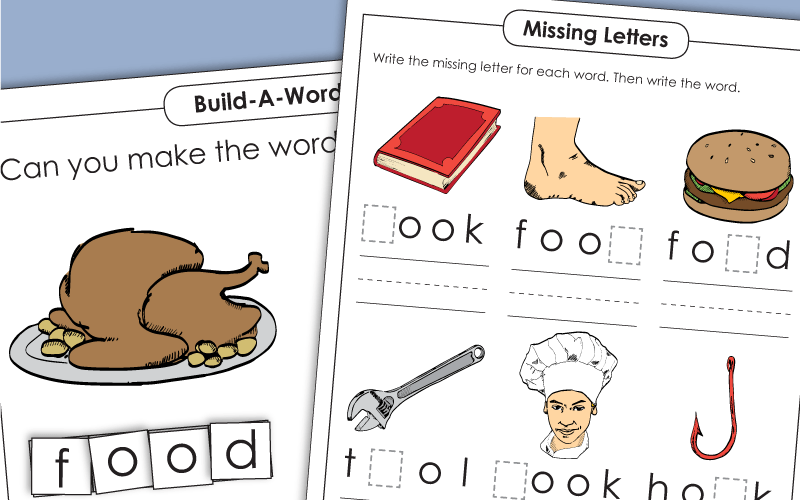 Students can color, cut, and assemble this small booklet. Then read. The story includes many oo sight words, such as moon, noon, room, soon, bloom, and balloon.
1st and 2nd Grades
Cut the wheel and attach both parts with a paper fastener. Spin the wheel to read the words boom, moo, boo, pool, tool, stool, school, and cool.
Kindergarten to 2nd Grade
This version has the words cook, book, good, wool, look, foot, hook, and took.
Kindergarten to 2nd Grade
Phonics Worksheets (Full Index)
This index page will link you to our complete library with thousands of phonics worksheets. Topics include initial consonants, silent-e words, digraphs, consonant sounds, long vowels, short vowels, and more.