These worksheets feature words with the consonant blend DR.  Students will learn to read and recognize words like: dry, draw, drum, drag, dress, drill, drip, and drop.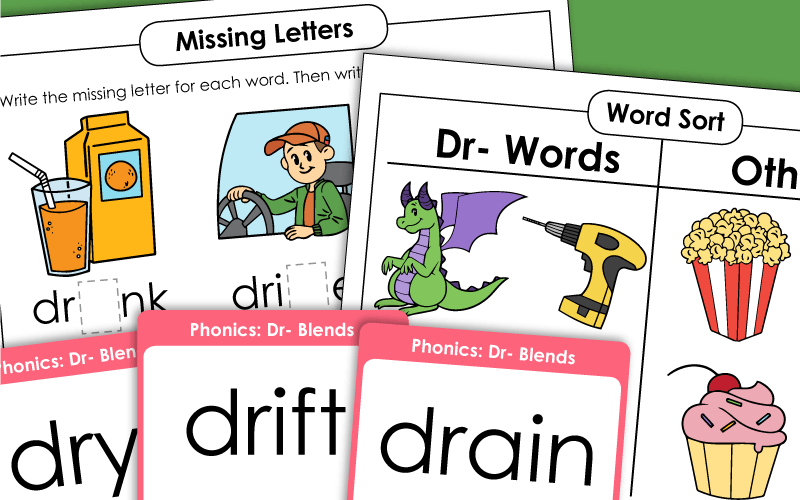 This printable phonics card game containing DR words can be used for dry-erase writing, alphabetical order, and as a memory match game.
1st Grade
This phonics worksheet has 25 word squares to be used to form sentences with DR words. Then write those sentences down on the lined pages.
1st Grade
This activity allows students to use letter stampers to form the DR words in the box provided.
1st Grade
Print and cut out these 20 flashcards that contain DR words. Students can use them for games or for practice.
1st Grade
This cute dog-shaped word slider highlights DR words. Cut out the pieces and weave the word strip through the middle of the dog. Slide it up and down to make new words.
1st Grade
Use card stock when printing out these worksheets. Cut out the two wheels and attach them together with a brass paper fastener. Spin the back wheel to form different DR words.
1st Grade
Phonics Index Page
Find every phonics worksheet from this index page.
TR Blends
This page contains words with the TR consonant blend such as: tree, trip, train, and truck.