We have printable number line worksheets for teaching counting, skip counting, addition, subtraction, and number patterns.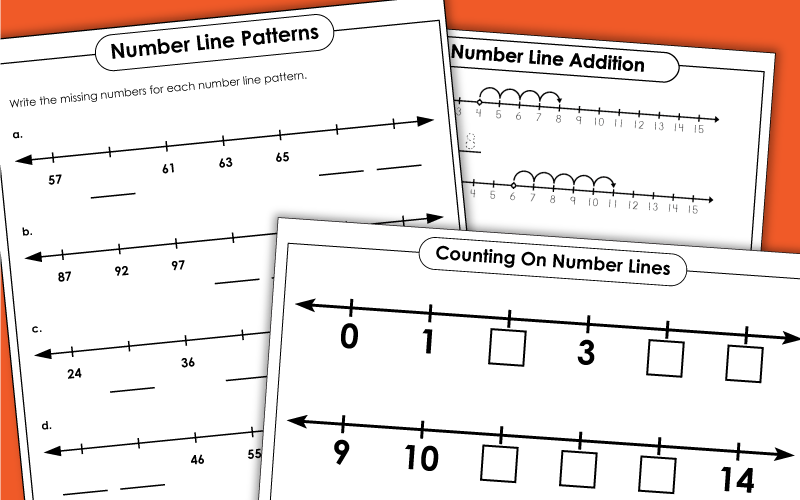 Math Worksheets
Super Teacher Worksheets has a huge collection of math worksheets for most skills taught in the elementary grades.
Number Pattern Worksheets
Complete the number patterns and write the rule for each.
Skip Counting Worksheets
Practice skip counting by 2s, 3s, 4s, 5s, 10s, 25s, and 100s.
Hundreds Charts
Hundreds charts can also be used to teach place value, adding, subtracting, skip counting, and number patterns.