Reading Comprehension Worksheets for Middle School
This is our collection of fiction and nonfiction passages written for middle school students in 7th and 8th grades, or any students reading at those levels. These printable articles and stories have comprehension questions to check students' reading comprehension skills.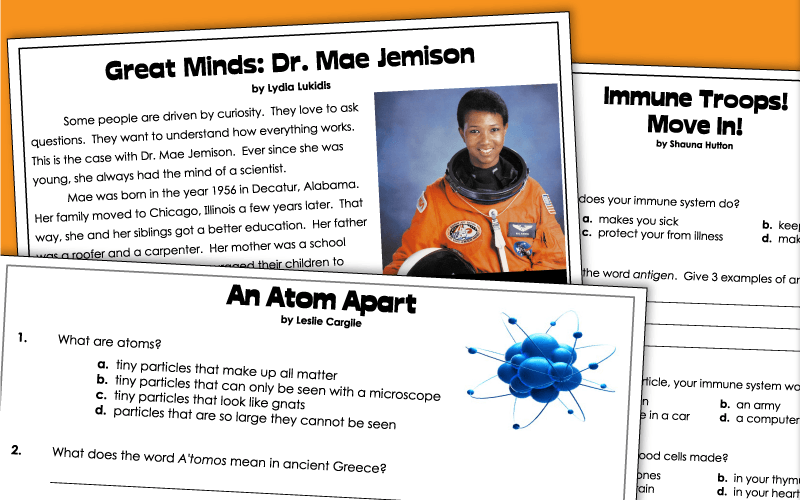 This article is about an important unit in World War II, the 99th Fighter Squadron, or the Tuskegee Airmen. Reading comprehension questions include short answer, multiple choice, a vocabulary activity, and a writing prompt.
7th Grade
Learn about a remarkable woman who faced difficult challenges to become an accomplished doctor, scientist, astronaut, explorer, and astronaut: Dr. Mae Jemison.
7th Grade
When you think of a courageous trailblazer, who comes to your mind? When you learn about Harriet Tubman in this historical biography, you'll see why she is remembered as a heroic and courageous leader of the abolitionist cause. This activity includes comprehension questions, vocabulary words, and a writing response.
7th Grade
More Reading Comprehension
(1st - 6th Grades)
This page will link you to reading comprehension passages for students in 1st through 6th grades.
Animal Articles
Short articles on a variety of animals. We've got articles on all animals, from aardvarks to zebras.
Fifth Grade Reading Comprehension Worksheets
Reading comprehension passages and questions for fifth graders.