Math Word Problems (Mixed Skills)
Review mixed math skills each day with these word problem worksheets. Worksheets are sorted by grade level and require students to practice a variety of different math skills on each sheet.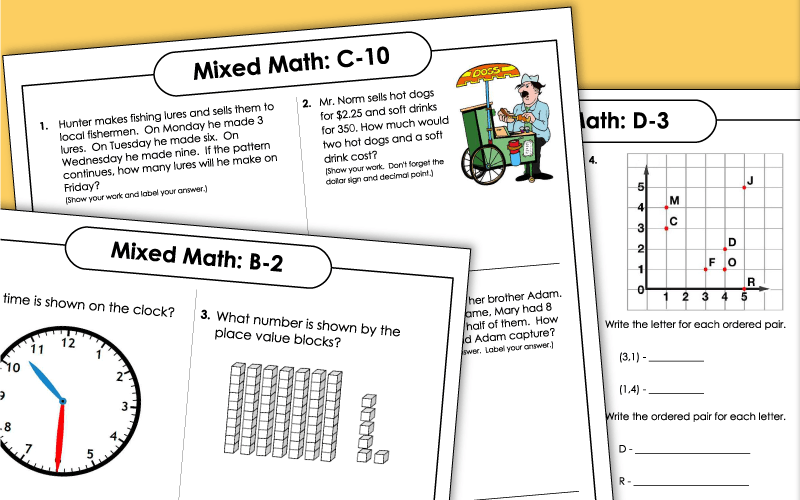 Math skills for adding, subtracting and multiplying. Complete word problems with fractions. Write place values from word problems.
3rd and 4th Grades
Complete number patterns from examples. Solve money with subtraction. Provide time shown on the clock and in 20 minutes.
3rd and 4th Grades
Find the perimeter of the polygon. Subtraction with thousands. Ordered pairs with a graph.
3rd through 5th Grades
Word Problems: Multi-Step
Word problems where students use reasoning and critical thinking skill to solve each problem.
Math Word Problems (by Type)
These word problems are sorted by type: addition, subtraction, multiplication, division, fractions and more.
Math Worksheets - Full Index
We have thousands of math worksheets on STW, on nearly every topic imaginable. Check out our complete math index.