Measurement Worksheets: Weight (Lbs. and Oz.)
These printable measurement worksheets will help students: measure the weight of objects in standard or customary units (pounds, ounces, and tons), estimate the weight of objects, and convert weights from pounds to ounces.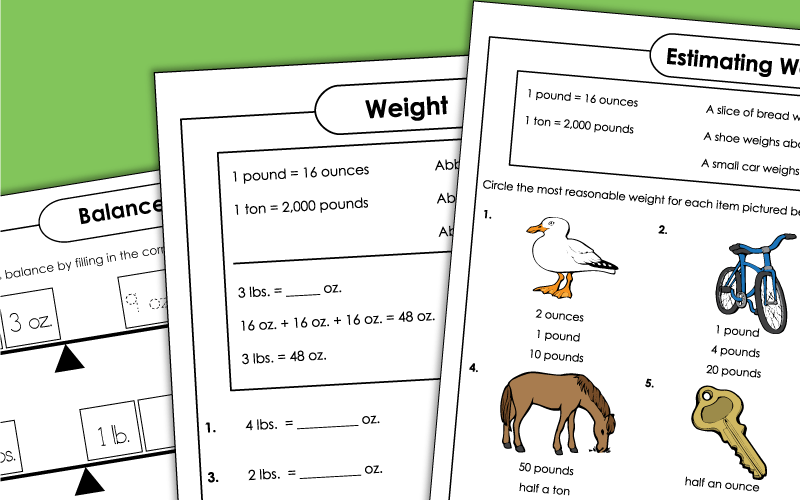 Determine the correct weight amounts (lbs. and oz.) to make the scales balance.
2nd through 4th Grades
Capacity (Gallons, Quarts, etc.)
Measure capacity/volume using cups, quarts, pints, and gallons
Linear Measurement (Centimeters, Millimeters)
Measure to the nearest millimeter or centimeter; Metric measurement printables