Metric Measurement Worksheets: cm and mm
Metric linear measurement worksheets for measuring centimeters and millimeters with a ruler.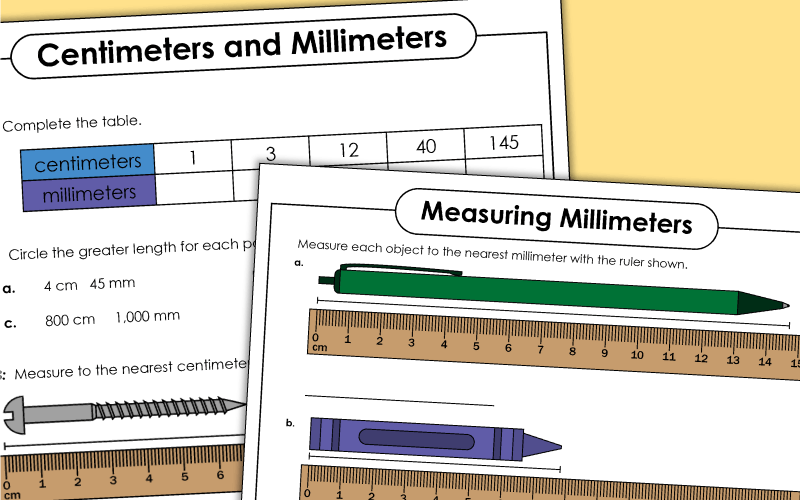 Measure centimeters and millimeters, convert from centimeters to millimeters, circle the greater length, and more.  2-sided sheet could be a review or a quiz.
3rd through 6th Grades
In-and-out boxes for converting mm, cm, m, and km; includes word problems.
2nd through 4th Grades
Measurement (Standard)
Measure the length of each object to the nearest millimeter using the given ruler.
Measurement - Milliliters and Liters
Measure liquids to the nearest liter and milliliter.
Measurement - Temperature
Use the thermometer pictures to determine the temperature.