After solving a series of math problems, students are able to decode the answer to a funny riddle.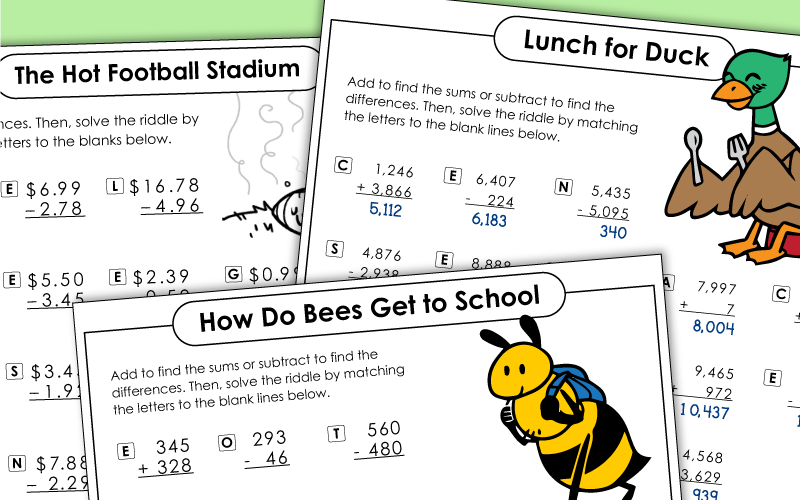 Math Worksheets
We have thousands of math worksheets, covering a huge variety of topics. Includes operations, word problems, geometry, time, money, basic algebra, and much more!
Math Mystery Pictures
Solve the basic math problems (add, subtract, multiply, divide) to decode a color mystery picture.