Use these worksheets to help teach students about drawing inferences based on evidence in a reading passage.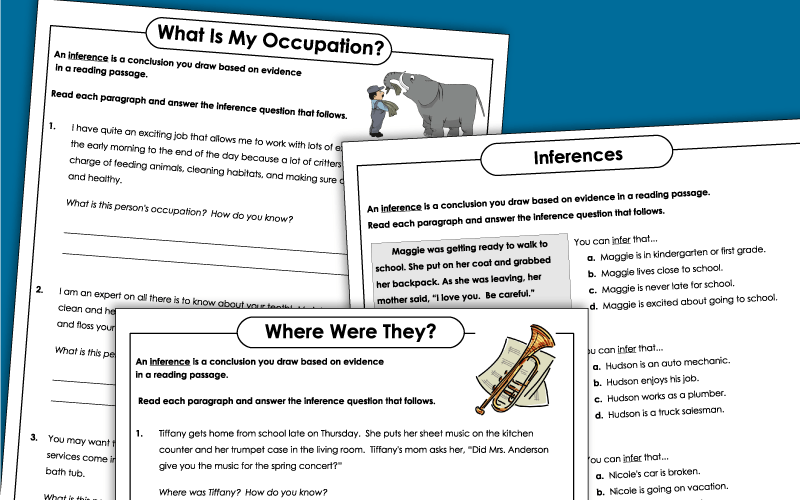 English-Language Arts Worksheets
S.T.W. has thousands of ELA worksheets for elementary students, including reading comprehension passages, phonics printables, spelling lists, writing prompts, and grammar worksheets.
Main Idea Worksheets
On these worksheets, students determine the main idea of reading passages.
Compare-Contrast Worksheets
Compare and contrast books, pictures, and reading passages with these worksheets and graphic organizers.