Homographs are words that are spelled the same, but have different meanings. Sometimes the words are pronounced differently too. (Homophones, on the other hand, sound alike, but have different spellings.)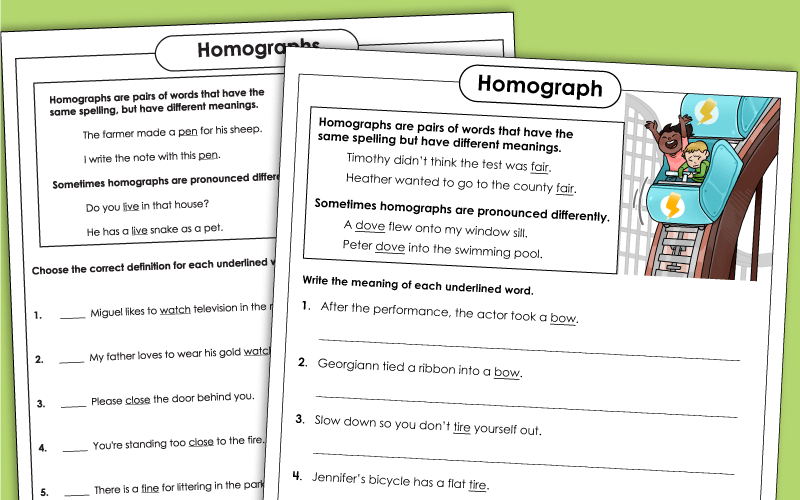 Read each sentence. Write the definition for the underlined homographs.
2nd through 4th Grades
Match each homograph with the correct definition. Words include close/close, fine/fine, and present/present.
2nd through 4th Grades
Homophone Worksheets
Homophones are words that sound alike, but have different spellings. (examples: two/too/to, their/there/they're)