Counting Backwards From 10 or 20
Learn to count backwards from 10 or 20. This page features a number line activities, a cut-and-glue project, and a writing-numbers worksheet.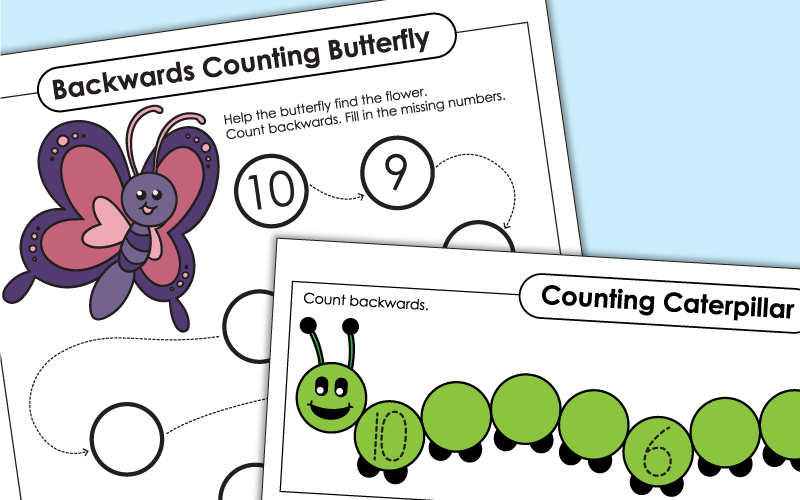 Fill in the missing numbers on the caterpillar. Count back from ten.
Pre-K and Kindergarten


Logged in members can use the Super Teacher Worksheets filing cabinet to save their favorite worksheets.
Quickly access your most used files AND your custom generated worksheets!
Please login to your account or become a member and join our community today to utilize this helpful feature.

This worksheet has spaces to write numbers as they count down from 10. The first set traces the numbers and the second set is written freely. There is a fun picture of a rocket ship to be colored in too.
Pre-K and Kindergarten
Fill in the circles with the missing numbers as the student counts back from 10.
Pre-K and Kindergarten
Cut out the number puzzle pieces. Glue them together to make a long number line with numbers from 10 down to 1.
Pre-K and Kindergarten
Cut out the numbers and glue them onto the page in the correct boxes.
Pre-K and Kindergarten