Basic Addition (With Sums up to 10)
These are kindergarten-level addition activities. These worksheets align with Common Core Standard K.OA.2.
For basic addition with sums to 20, please see our main basic addition page.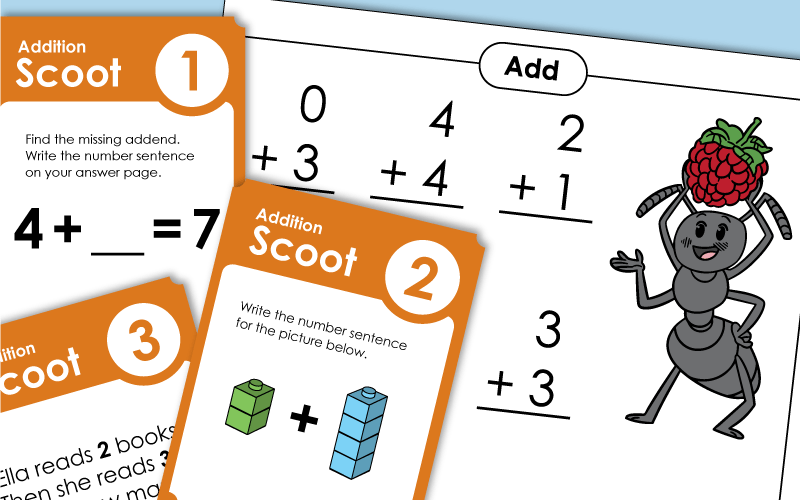 Basic Addition Generator
Customize your own addition worksheet with our Addition Worksheet Generator! Adjust how many questions are on the page as well as the addends used.
Basic Addition (Addends to 10; Sums to 20)
These basic addition fact worksheets are slightly more difficult, for students in grades 1 and 2. All problems have sums less than 20.
More Basic Addition Worksheets
We have many more basic addition worksheets. Daily word problems, doubles, doubles +1, making 10, and much more. Visit this link for a full list of basic addition topics.