Analogy / Analogies Worksheets
Example of an analogy:  Grass is to green as sky is to blue.  These analogy worksheets will help your students learn to identify word relationships and build vocabulary.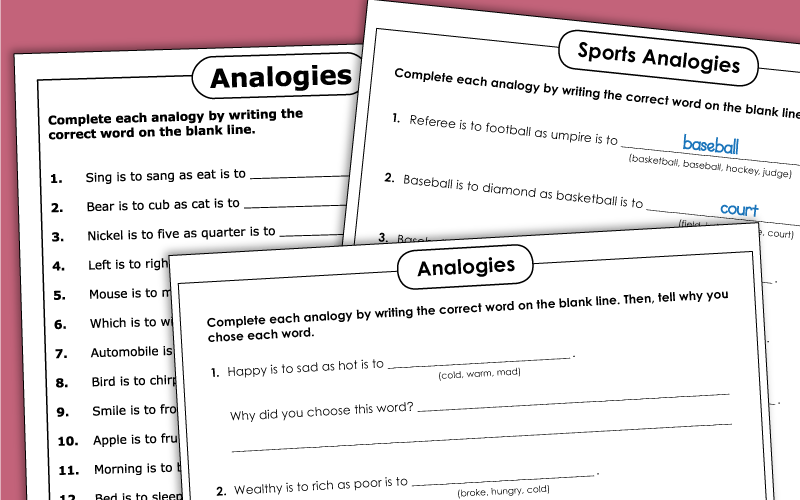 Solve these fun sports analogies. example: Baseball is to diamond as basketball is to court.
1st through 3rd Grades
Homophone Worksheets
Homophones are words that sound alike, but have very different meanings. Example: they're / there / their; two / to / too
Grammar Worksheets
The site's most popular page-- grammar worksheets-- features worksheets on nouns, verbs, adjectives, punctuation, sentences, and more!