This page has templates for flashcards, build-a-sentence worksheets, friendly letter pages, and more.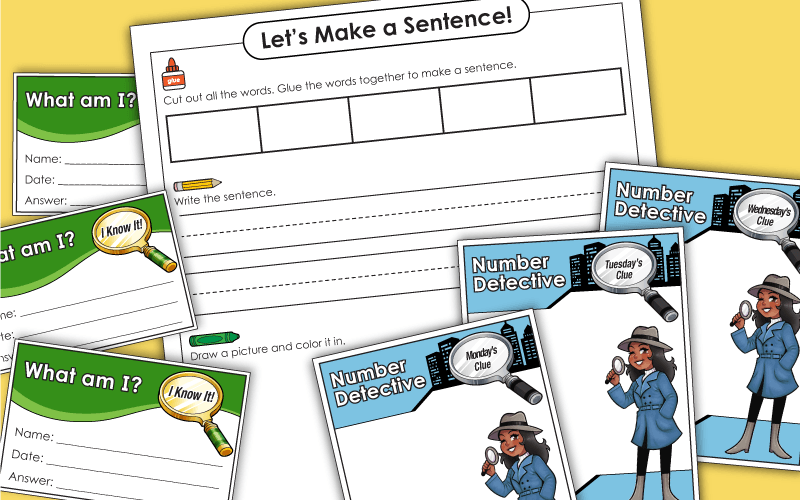 Use these colorful cards for classroom scavenger hunts, flash cards, math games, or task cards.

Logged in members can use the Super Teacher Worksheets filing cabinet to save their favorite worksheets.
Quickly access your most used files AND your custom generated worksheets!
Please login to your account or become a member and join our community today to utilize this helpful feature.

These cards can be used as flashcards, task cards, or foldables for student notebooks. Each card has a gray border and a dotted line for cutting.
This page has 6 colorful cards that can be cut apart and used as flash cards or task cards.
Design your own build-a-sentence learning centers. This version is for 4-word sentences.
Create your own build-a-sentence activities. This version was designed for 5-word sentences.
Create your own origami fortune teller toys (aka cootie catchers) with this template.
Here's a different version of the fortune teller foldable craft.
For this activity, the teacher writes a new clue each day Monday through Friday. Students guess the mystery object. (example: a computer)
This game is similar to the file above, but is titled, "What are we?" Use this version when your answer is plural. (example: grapes)
Can your students guess the mystery person of the week? The teacher writes 5 clues to help students identify a mystery person. (example: Thomas Edison)
This activity is similar to the version above, except it is designed for more than one mystery person. (example: the Wright Brothers)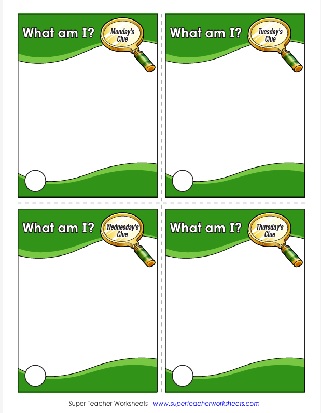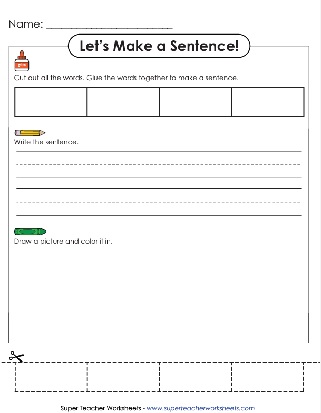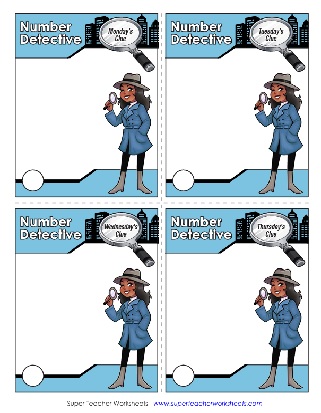 The teacher writes clues to help students identify a mystery number.
Math Worksheets
See a full index that will guide you to thousands of math worksheets.