Print out maps, puzzles, and other activities so your class can learn about the State of Illinois.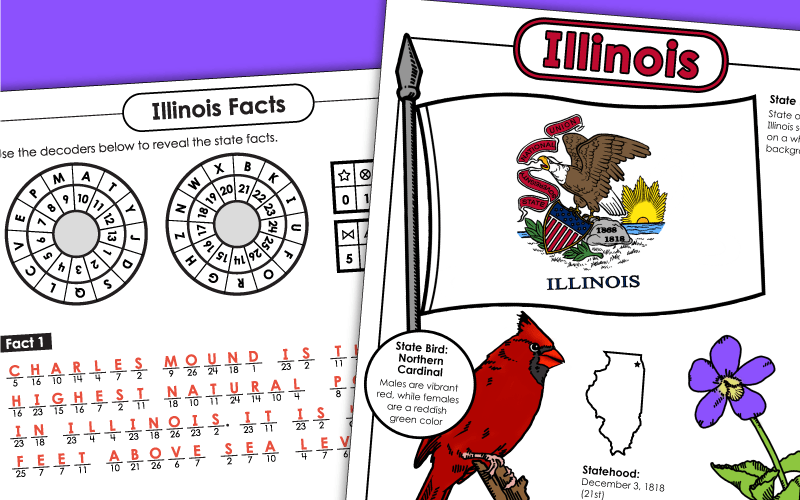 Use the decoders at the top of the page to find the solution of this puzzle. Students will learn two facts about the State of Illinois with the solution.
4th and 5th Grades
This word search puzzle features sixteen words all related to the state of Illinois. Words include: Chicago, midwest, Lake Michigan, and Ohio River.
3rd through 6th Grades
Your students will have fun unscrambling these social studies word puzzles to find different geographic points and symbols for the state of Illinois.
3rd through 6th Grades
Penelope Peabody goes jet skiing, visits the 'Land of Lincoln', and watches her favorite sports teams.
4th through 6th Grades
Using a map of the USA if needed, figure out what state is shown on this worksheet and then write down the state capital, state flower, state nickname, and bordering states on this printable.
4th and 5th Grades
State Page Index
Find worksheets for any of the fifty US states by looking through this list of state pages.
50 States and Capitals
It's easy to learn about the fifty states and capitals with worksheets from this page.
Index - Social Studies
Check out all of the topics available from this complete listing of social studies pages.