Below you'll find a collection of printable Social Studies worksheets and resources for teaching students about World War I (1914-1918).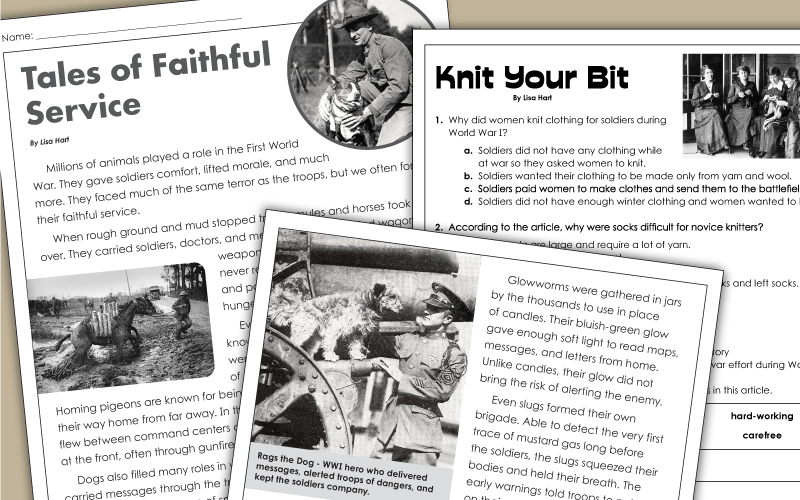 Soldiers weren't the only ones who played important roles in World War I--animals did too! With this article, students will learn about the important parts animals played in the war effort. Then they'll answer reading comprehension questions, including a vocabulary activity and writing prompt.
5th Grade
This is a non--fiction article about women who knitted socks, hats, and scarves for soldiers in the First World War. There are also comprehension questions, a vocabulary page, and a writing prompt.
5th through 8th Grades
Social Studies Worksheets
We have Social Studies worksheets covering a wide variety of topics, including Colonial America, the Revolutionary War, map skills, the 50 States, and more.