Below you'll find a collection of printable Social Studies worksheets, reading comprehension passages, and resources for teaching students about World War I (1914-1918).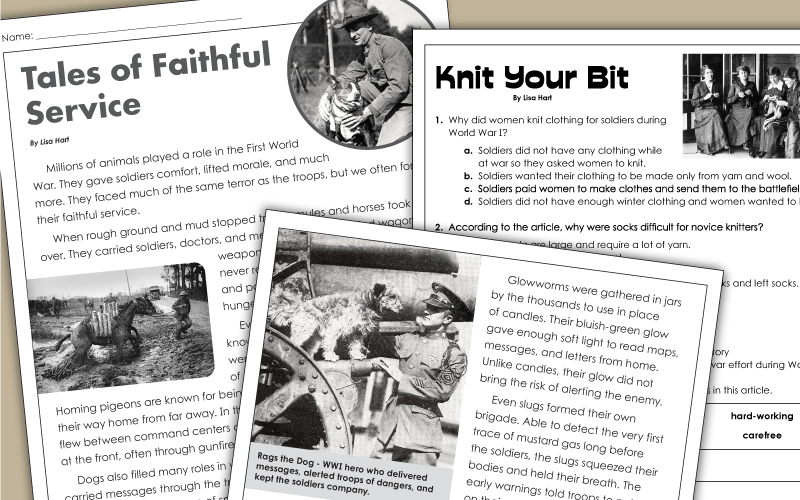 Soldiers weren't the only ones who played important roles in World War I--animals did too! With this article, students will learn about the important parts animals played in the war effort. Then they'll answer reading comprehension questions, including a vocabulary activity and writing prompt.
5th Grade
This is a nonfiction article about women who knitted socks, hats, and scarves for soldiers in the First World War. There are also comprehension questions, a vocabulary page, and a writing prompt.
5th through 8th Grades
This reading comprehension worksheet is the perfect addition to your unit on World War I. Students will learn how horses were an important part of the war effort and then answer questions testing their understanding of the article.
5th Grade
Learn about a heroic pigeon who helped troops in World War I with this article. Then answer the reading comprehension questions and complete the vocabulary activity and writing prompt.
7th Grade
Social Studies Worksheets
We have Social Studies worksheets covering a wide variety of topics, including Colonial America, the Revolutionary War, map skills, the 50 States, and more.