These printable worksheets can be used to help your students learn to count by 6s. Count 6, 12, 18, 24, 30, 36, 42, 48, 54 and so on.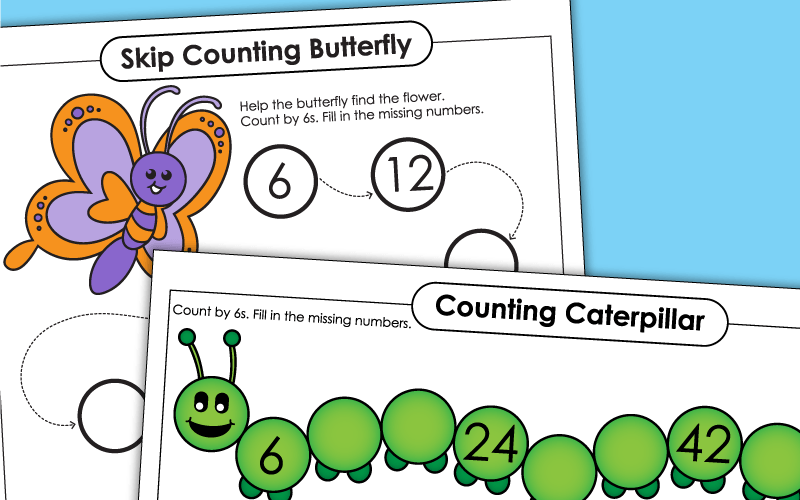 Skip count by six, then answer each of the word problems and math questions.
1st through 3rd Grades
6, 12, 18, ...What's next? Count by 6s on this printable worksheet.
1st through 3rd Grades
More Skip Counting Worksheets
Practice counting by 2s, 3s, 4s, 5s, 7s, 8s, 9s, 12s, 25s, and 100s.
Basic Multiplication Worksheets
Learn to basic multiplication facts with the worksheets on this page.