These skip counting worksheets can be used to help your class learn to count by twelves. Count 12, 24, 36, 48, 60, 72 and so on.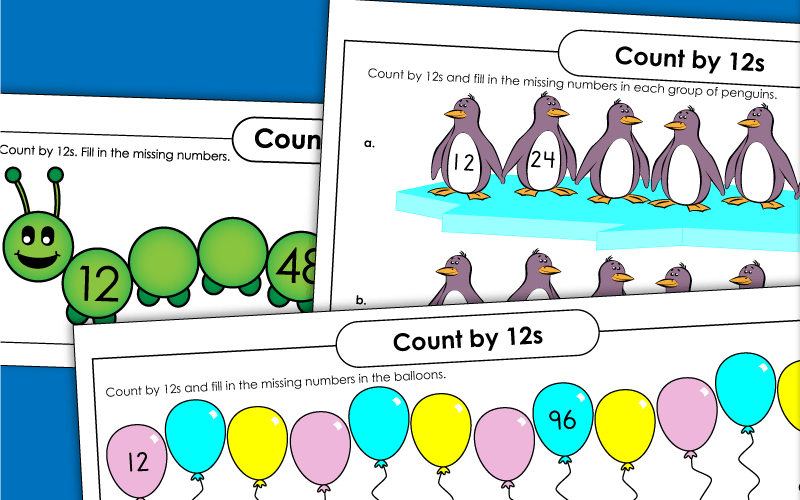 Practice counting by twelves. Then answer the related skip counting questions and word problems.
1st through 3rd Grades
More Skip Counting Worksheets
Practice counting by 2s, 3s, 4s, 5s, 6s, 7s, 8s, 9s, 10s, 11s, 25s, and 100s.
Basic Multiplication Worksheets
Practice basic multiplication skills with our basic multiplication worksheets.