Research Project Templates
Research projects are easy and fun with these templates. Students can learn about dinosaurs, states, provinces, and more. Each template guides students through the research process by asking simple questions and requiring basic drawings. Each file also has a bibliography form that students can fill out at the end of each project, as well as a rubric to help teachers with grading.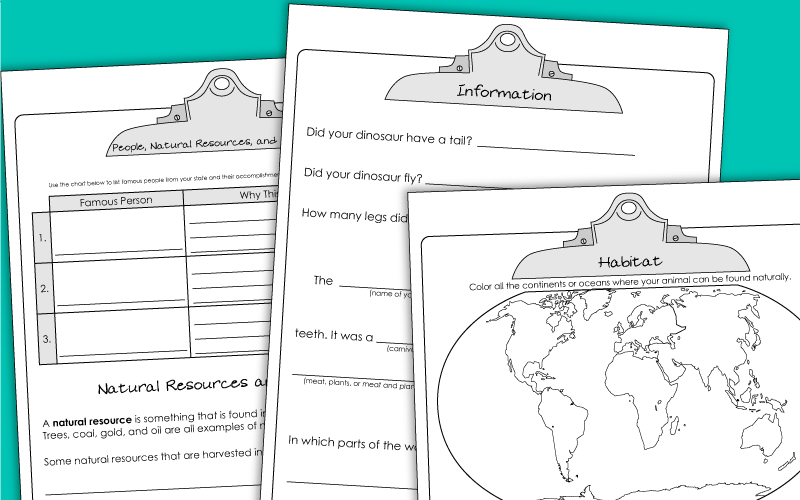 Math Worksheets (Full Index)
Browse our complete collection of math worksheets. Topics include fractions, geometry, addition, subtraction, multiplication, division, graphing, measurement, and more!
Science Worksheets (Full Index)
Browse through our extensive collection of science worksheets. Topics include animals, plants, simple machines, human body, magnetism, outer space, electricity, and more.