Reciprocal Fraction Worksheets
The worksheets on this page can be used to teach or review reciprocal fractions. (A reciprocal fractions is sometimes referred to as a multiplicative inverse.)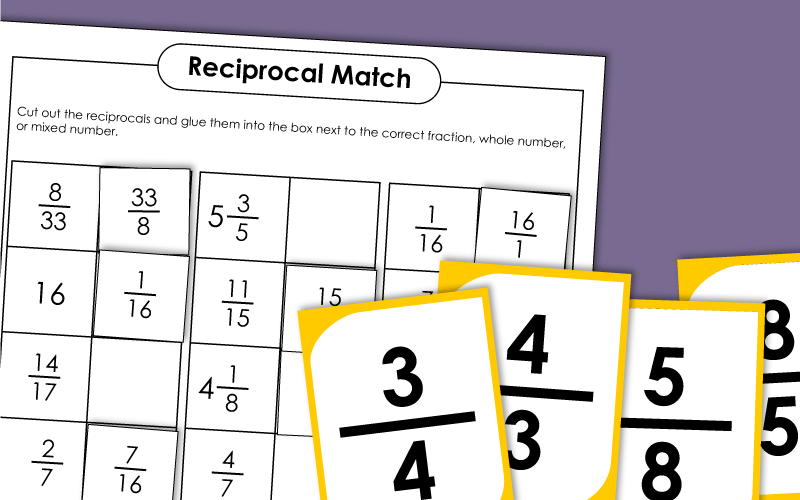 Cut out the fraction squares. Glue each one next to its reciprocal.
5th through 8th Grades
Fraction Worksheets
Full list of fraction topics. Includes simplification of fractions, ordering, comparing, and converting to decimals. There are also worksheets on adding, subtracting, multiplying, and dividing fractions.
Multiplying and Dividing Fractions
The worksheets on this page can be used to review fraction multiplication and division.