Presidents' Day Worksheets
Printable worksheets for celebrating George Washington and Abe Lincoln's birthdays.  Your students will enjoy these mystery graph pictures, articles, and puzzles.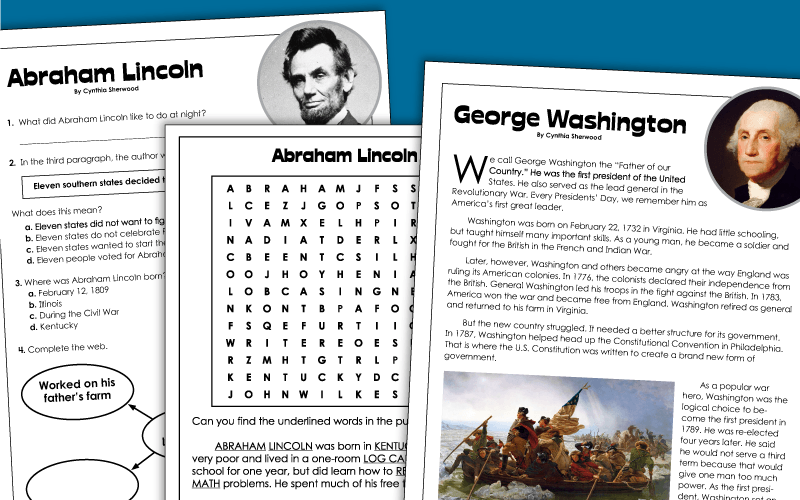 Choose any U.S. president and research his/her life, accomplishments, and legacy. This 7-page packet has fill-in-the-blank questions, short answer questions, an essay, biliography, and scoring guide.
3rd through 6th Grades
Solve the 3-digit by 1-digit multiplication problems. Then attach the puzzle pieces to make a picture of President Lincoln and President Washington.
3rd through 5th Grades
Solve the division problems with 3-digit dividends and 1-digit divisors. Then complete the Washington-Lincoln picture puzzle.
3rd through 5th Grades
Post a new clue each week.  See if students can figure out that it's a flag.
1st Grade
Post a new clue each day.  See if students can guess the mystery object.
2nd Grade
Who is the mystery person?  he was a Founding Father who wrote the Declaration of Independence.
4th Grade
Holiday Worksheets
View the complete index of holiday worksheets available on S.T.W.